Engineering and industrialisation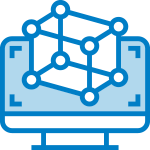 ENGINEERING
Backed by 15 years of experience, we are specialised in the design and industrialisation of electronic products for a wide range of sectors, for all types of clients. From electronic and wearable devices for daily use to large-scale industrial projects aiming at process optimisation: we are an engineering company open to any project.
IIoT, Big data, VR, Smart systems, wireless communication or large-scale industrial projects. Our in-house production and coating lines and an extensive know-how of the technological infrastructure and tools available to Industry 4.0 makes our engineering company a real booster for partners and related businesses.
Multilevel engineering means that many different parties can benefit from the same project throughout its development, both vertically and horizontally. Discover how Bizintek makes it possible.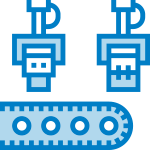 PRODUCT MANUFACTURING SUPPORT
While other engineering companies focus on developing a more "rigid" product concept, our work methodology operates at all levels, acting as a source of optimisation at every stage in the industrialisation of a device or the development of a project.
How can we do it? If your project requires a specific technological service or technical analysis to get ahead, multilevel engineering is the answer as well as our speciality.
BOM report: obsolete – alternatives – deadlines – costs.
Manufacturability report: Design improvements – Error reduction – Cost improvement – Reliability.
There is virtually no company in our sector providing this level of research accuracy prior to the industrialisation of a device.
Thanks to our experience, we are able to perform the required tests to show the importance of controlling each step of the process. ABy analysing the designs and suggesting improvements, we can provide solutions for the best results. We develop each project hand in hand with our client.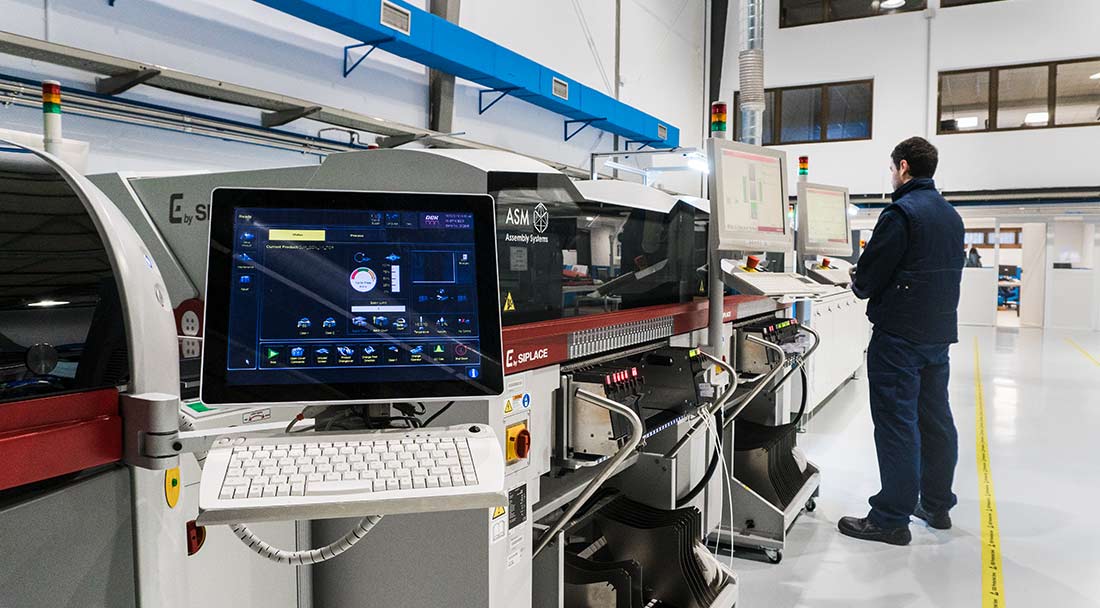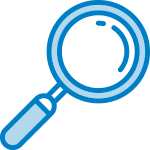 Paso 1: BOM y valoración de alternativas
As designers of electronic products, we use our know-how to achieve the best results for our production partners. Before industrialisation, a BOM study is completed to analyse possible improvements, alternatives and price reductions on components, as well as a detailed review of the BOM lifecycle (obsolete components or those not recommended for new designs).
On another hand, delivery times for electronic components are continuously increasing. Therefore, it becomes even more important to rely on validated alternatives. We also help our clients to find cross-references for their components at an early stage, or in the event of stock shortage.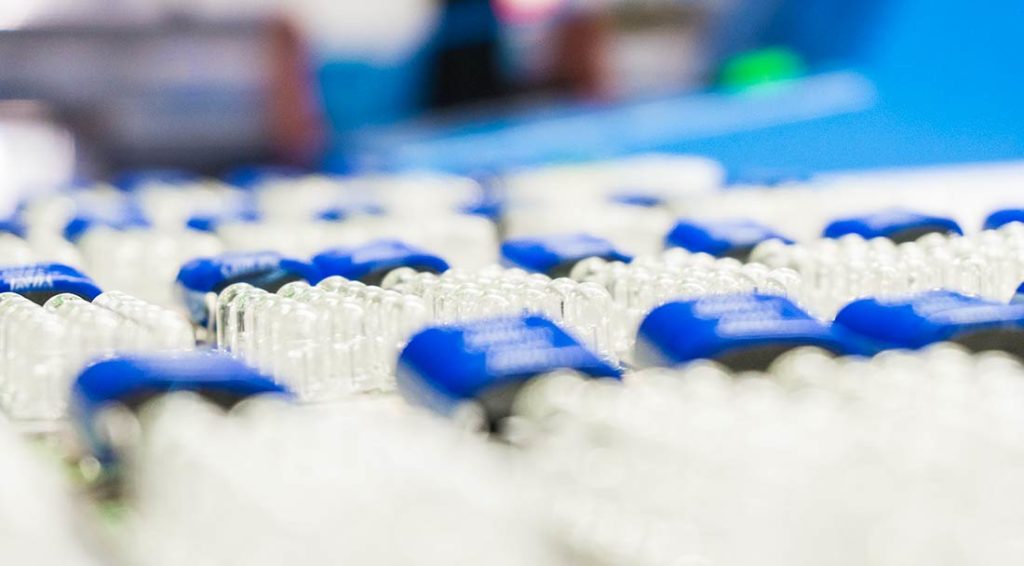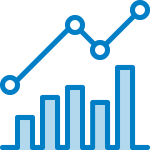 Step 2: Evaluation and optimisation proposals
A report will be issued on manufacturability and proposals to improve the design for production, in order to reduce assembly and manufacturing issues. This prior work results in a considerable reduction of costs and non-conformities. Deadlines or technical requirements may not always allow modifications to be made. However, at Bizintek we study each case, offering different solutions adapted to the specific needs of the moment.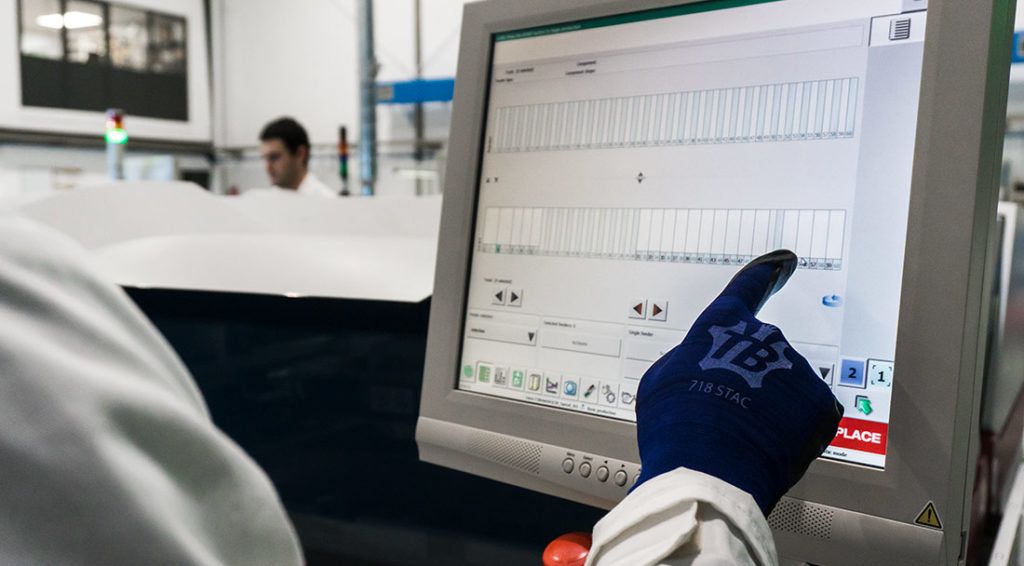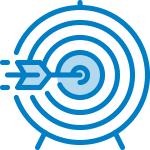 Step 3: Start-up
At this stage, our entire team has a clear objective: we have a goal to achieve and guidelines to follow in order to reach it successfully. This requires us to be extremely efficient, as efficiency is the basis for improving quality and reducing costs.
The final data are introduced in our ERP system, matching the required references with the most optimal packaging or finishing for each situation. The lists of materials and their specifications are carefully checked and immediately forwarded to suppliers. Our previously approved and trusted suppliers, selected at an earlier stage, are constantly monitored by Bizintek.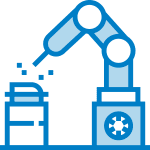 Step 4: Production
We define the most appropriate technical processes for each product. Relying on our know-how and automated processes driven by our highly experienced staff, we constantly monitor the team's procedures and audit every stage of the production.
The process begins with the dosing of the paste, where approximately 70% of the production deficiencies are detected. Each product requires a different printing programme. Our technicians determine the type of tin paste and the tools to be used, varying the flow, pressures and heights depending on the desired result.
The tools for tin dosing are considered in our previous analysis, since precision is critical at this stage of the process. We use our extensive knowledge of the different types of finishing: electro-polishing, multilevel…
After the assembly on our state-of-the-art pick&place equipment, we must not forget the importance of a good welding profile: this process requires a very comprehensive control to avoid thermal shocks and to achieve a proper treatment of each component, respecting the curves of each part and achieving a perfect balance between all of them.
Furthermore, 100% of the production is analysed by our 3D Inspection equipment.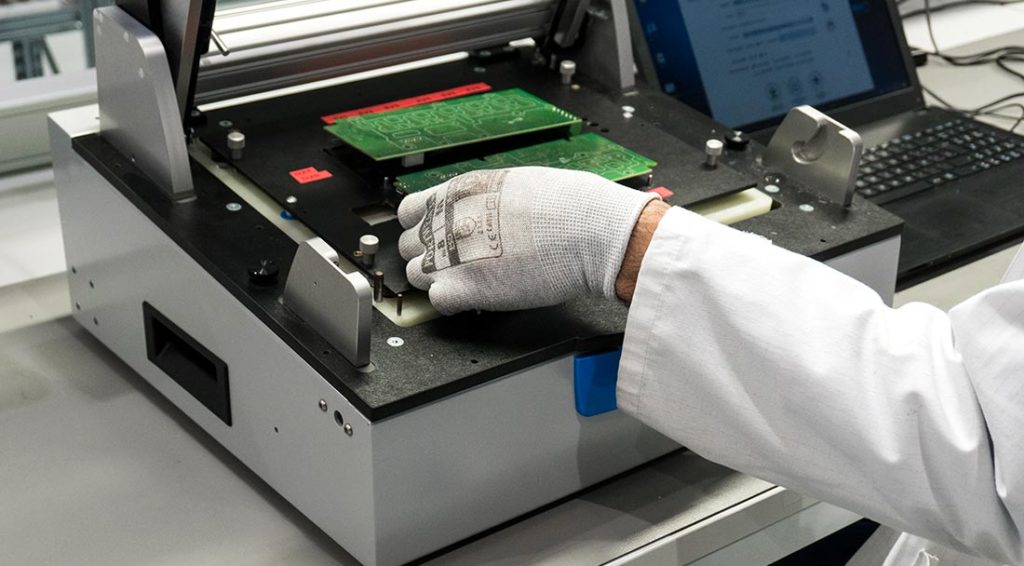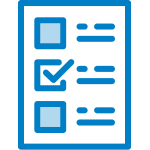 Step 5: Testing and assembly
Our testing services include the most sophisticated fixtures designed for high-production volumes, basic tools for smaller batches, as well as functional user-level tests, always in compliance with the most demanding safety and quality standards.
When it comes to mechanical assembly, we have all the required equipment, including additive manufacturing technology for process tooling, which facilitates the assembly process while reducing (once again) the costs involved and speeding up time-to-market.

Would you like to optimise your design?
We can carry out a detailed analysis of your product and suggest alternatives to improve manufacturing and reduce production costs.
Error: Contact form not found.